Circle: Introducing Digital Currency to the Masses
A lot of us at Zeus Jones are pretty in tune with the tech world, so when the opportunity came for us to work with a company focused on bringing digital currency to mainstream audiences, we jumped at the chance.
Built on the conviction that digital currency will change the world for the better, Circle was the first finance brand to deliver consumer and merchant services built on top of digital currencies like Bitcoin. With a beta-launch fast approaching we were tasked with redesigning Circle to be consumer-ready. Plenty of services were catering to the early adopters of digital currency, but few were focused on bringing the technology to a larger audience. A lot of these brands felt too cold and financial, especially in light of all the innovation and great design that has shaped the financial tech world in recent years. Our goal was to build a brand that would bring digital currency to a larger audience, leapfrogging the early adopter market.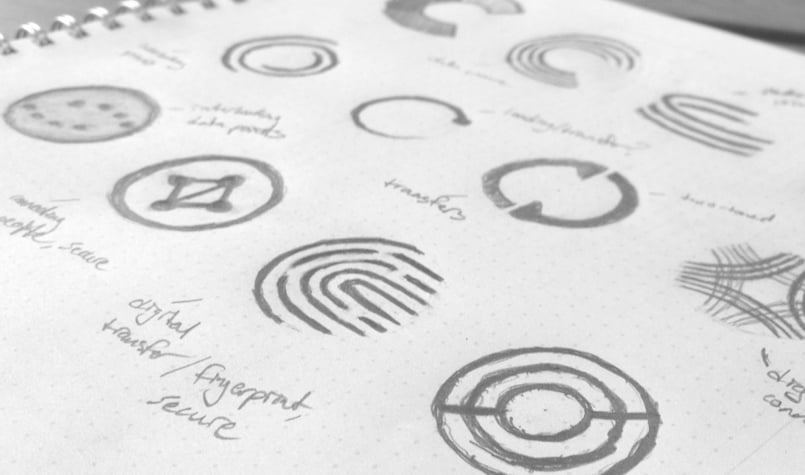 The world of digital currency is a confusing one, to say the least. We won't go into the ins and outs of it here, but we think there's a lot to be excited about. If you look at a lot of the innovation happening in finance right now, it all revolves around reducing the friction associated with using physical money (Simple Bank, Square, Apple Pay). If the future provides more ways for people to seamlessly control all aspects of their finances, then we think that digital currency could have a really exciting roll to play in that.
For the rebrand, we focused on creating a clean, bold design language that felt current but would stand out among other financial tech companies.
The Circle brand needed to be dynamic and modern but open and human. With plans for a wide service offering, the logo couldn't be too prescriptive either. It had to nod to digital currency while staying simple.
After a successful beta launch, Circle went public in September of 2014 and have recently expanded their services with native apps for iOS and Android. Their internal team is off and running with the brand language, and have been done a killer job designing the apps and updating their site after the beta launch. We are excited to see how Circle will continue to shape the world of digital currency.