The Ultimate Guide to the Minnesota State Fair
We love our state, and that's a big part of why we take on as many local projects as we do. From festivals like the Aquatennial all the way up to our state's professional soccer team, the love for all things Minnesota runs deep at Zeus Jones.
It's the end of summer which means the best time to people-watch and overeat is finally upon us: the greatest of get-togethers, the Minnesota State Fair. As the self-proclaimed state fair expert at Zeus Jones, I put together my list of favorite spots and things to check out. Here's my guide for your top-notch experience:
Get prepared
I don't get caught up by the 50 new things they have every year. Of those 50 things 48 will be gone next year, so stick to the classics people. It's important to get inspired here ahead of time, and you may want to download the app for optimal navigation or print off your game of State Fair Bingo.
First things first, you're going to need an ice cold beer.
Head over to The Ballpark Café. They even have a craft beer section, including the infamous Mini Donut beer. Good place to chill for a bit with lots of tables, if you want a snack their garlic fries are awesome. Also have deep fried ribs this year, haven't had them yet, if you do please report back. Look for Big Tom running the cash register, he looks like a young ZZ Top and pours a mighty fine beer. State Fair Map (R-25) or on Google Maps.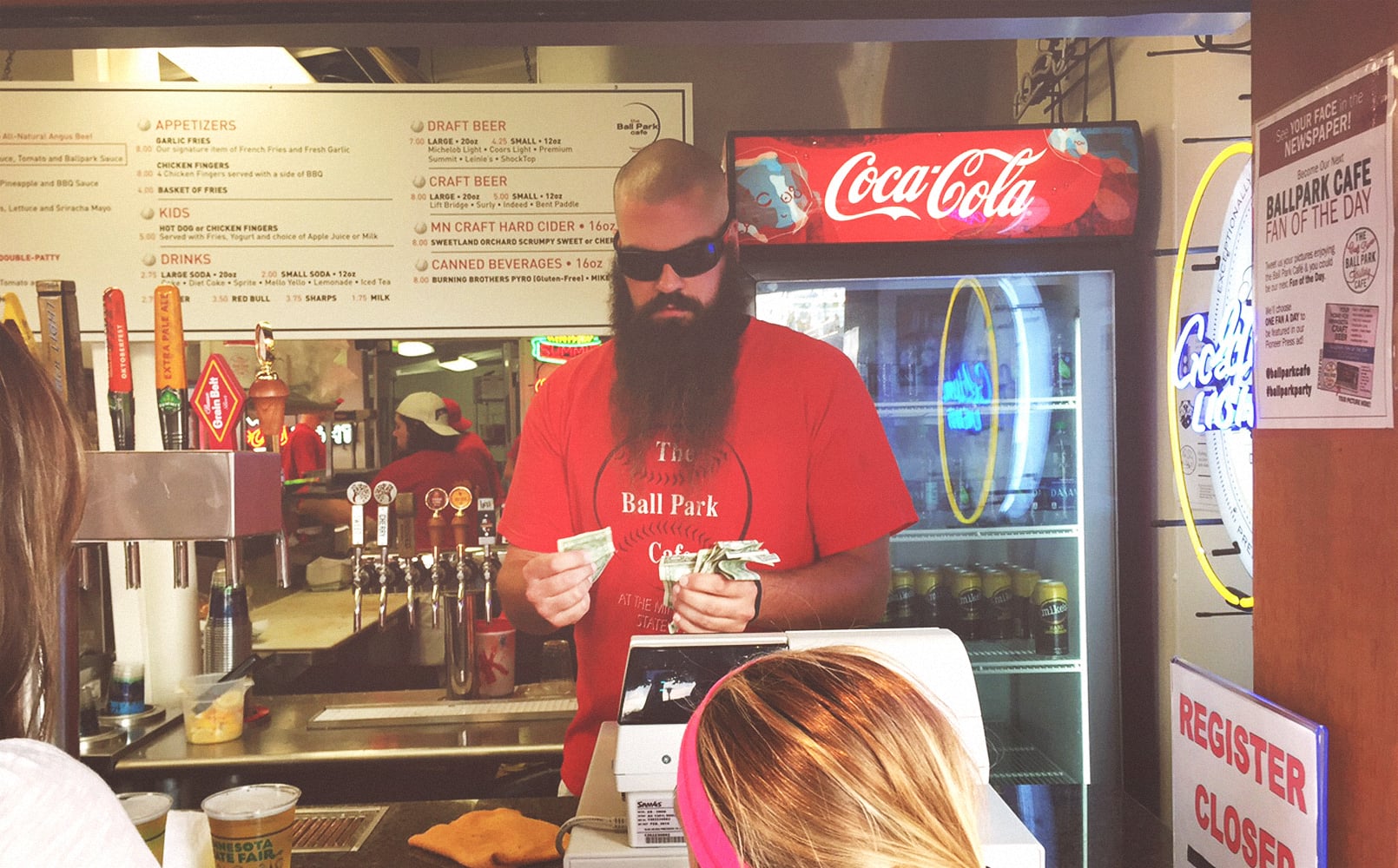 One way to ease your way into the chaos is by strolling through The International Bazzaar.
Some good food in there and you can pickup something for your geode collection or one of those Australian rain tube instrument things. Most importantly swing by St. Martin's Olives and grab the olive on a stick mixer. Great snack to go. Also they have good bloody mary's but can't sell booze so you need to sneak in your own flask of Grey Goose. Be prepared. State Fair Map (U-31) or on Google Maps.
If you need something sweet go to the Blue Moon Diner and get the sweet corn ice cream. Also order a korean BBQ taco to wash it down.State Fair Map (L-26) or on Google Maps.
Then you're going to need another taco from San Felipe Taco. Head to food building and get the fish taco with mango salsa, @bsurceyapproves this taco. State Fair Map (S-26) or on Google Maps.
Next, pretend like you're 15 years old and go on the Giant Slide. Be sure to race at least 3 friends.
At some point head up to Machinery Hill and stop at Giggles Campfire Grill, order the walleye cakes and a walleye sandwich to wash down the cakes. Eat the cakes while shopping for a new John Deere across the street. State Fair Map (T-12) or on Google Maps.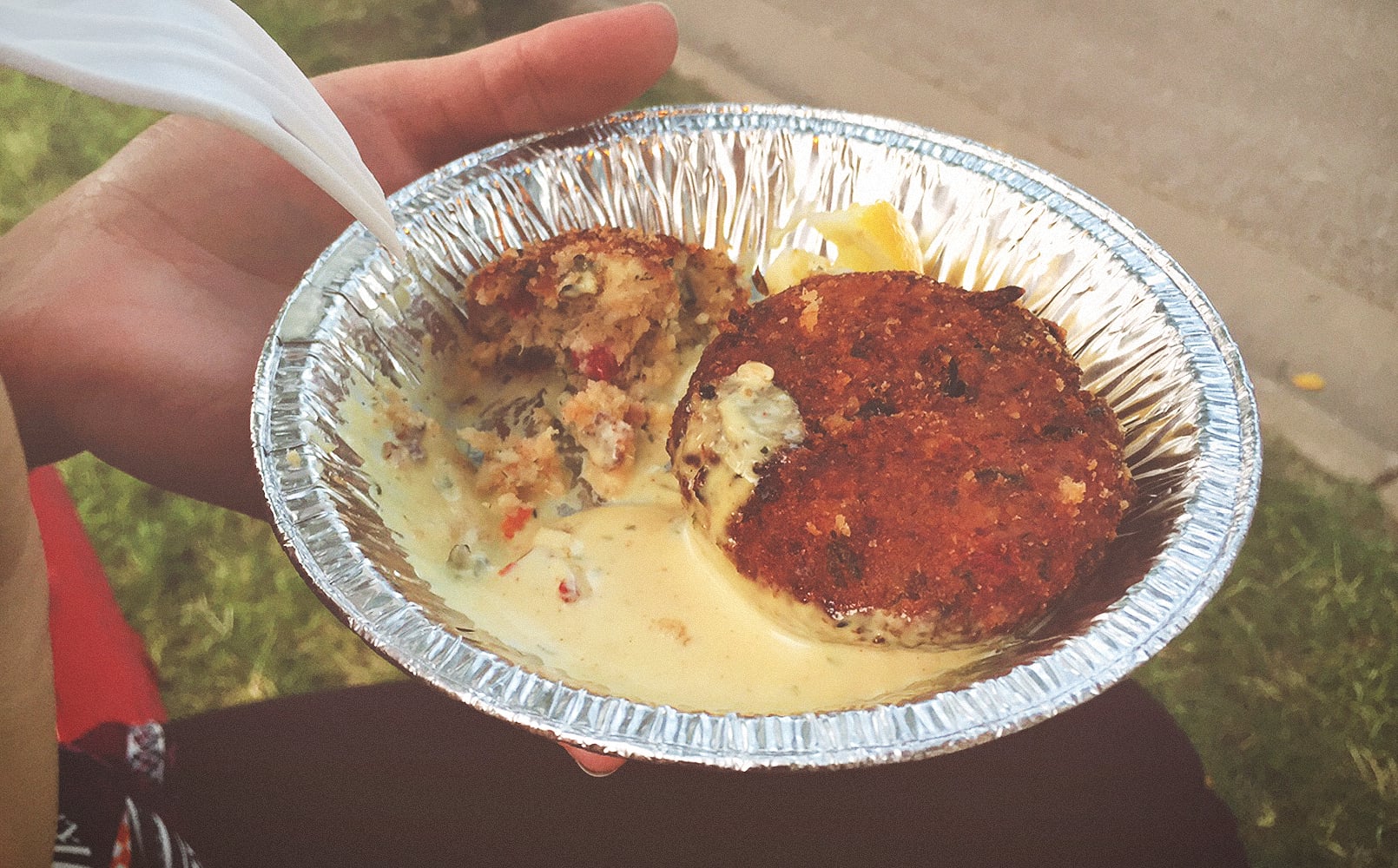 Make your way to the Midway to experience Gen Z. Grab a giant bucket of fries from the giant Fresh French Fries stand. Sounds simple, but these are the best damn fries known to man. View on theState Fair Map (Q-30) or on Google Maps.
Bring your fries over to my favorite bar around the corner at The Frontier Bar back in the Beer Garden near The Midway. It's a faux western bar with orange plastic chairs from the 70's. I dream of owning this place someday. State Fair Map (K-27) or on Google Maps.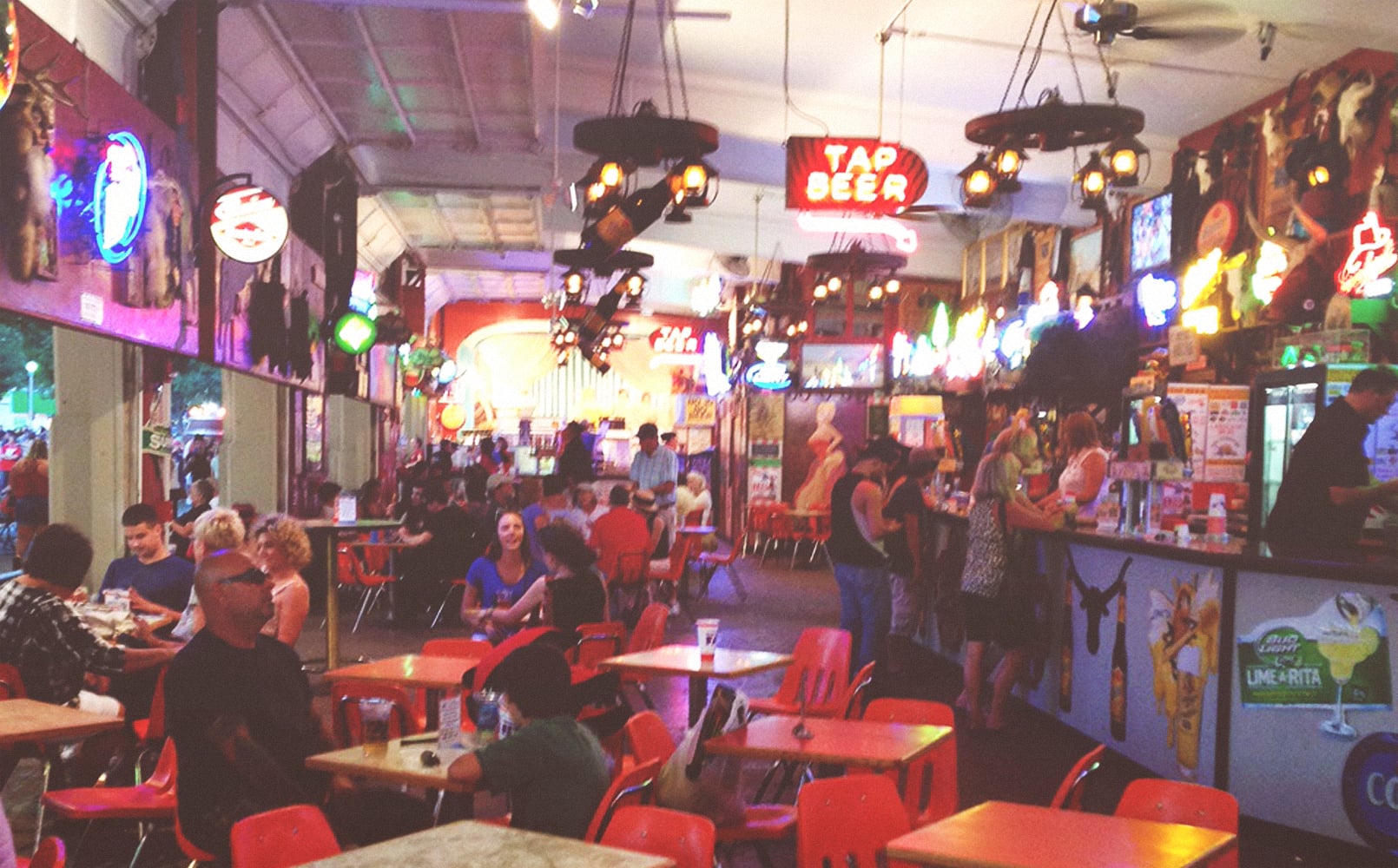 Honorable Mentions:
Corn: State Fair Map (P-24) or on Google Maps.
Blueberry Beer: State Fair Map (H-24) or on Google Maps.
Turkey Sandwich: State Fair Map (M-29) or on Google Maps.
Pork Chop on a Stick: State Fair Map (K-25) or on Google Maps.
Finally, don't forget to take your date on Ye Ol Mill.
Godspeed.
– Peter