I've been a life-long Nike fan. From the pivotal pair of ​
"

banned" red and black Air Jordan 1's I had in 7th grade, I was hooked.
Fast forward to today. I have somewhere in the neighborhood of 200 sneakers in my collection. At a rough estimate 85% of those sneakers are Nike.

However, as a die-hard Nike fan I've recently witnessed the beginnings of a sea change in the market. More disturbingly, I must confess I've noticed a shift in my own behavior: I'm cheating on Nike with Adidas.
This change didn't happen overnight but it has escalated rapidly. Where I might have copped a grand total of 3 pairs of Adidas per year before, I would now estimate 50% of my new acquistions bear the three stripes. And I'm not the only one.
If you look at the top dollars spent last year in the market the top 5 of the top 7 slots go to Adidas: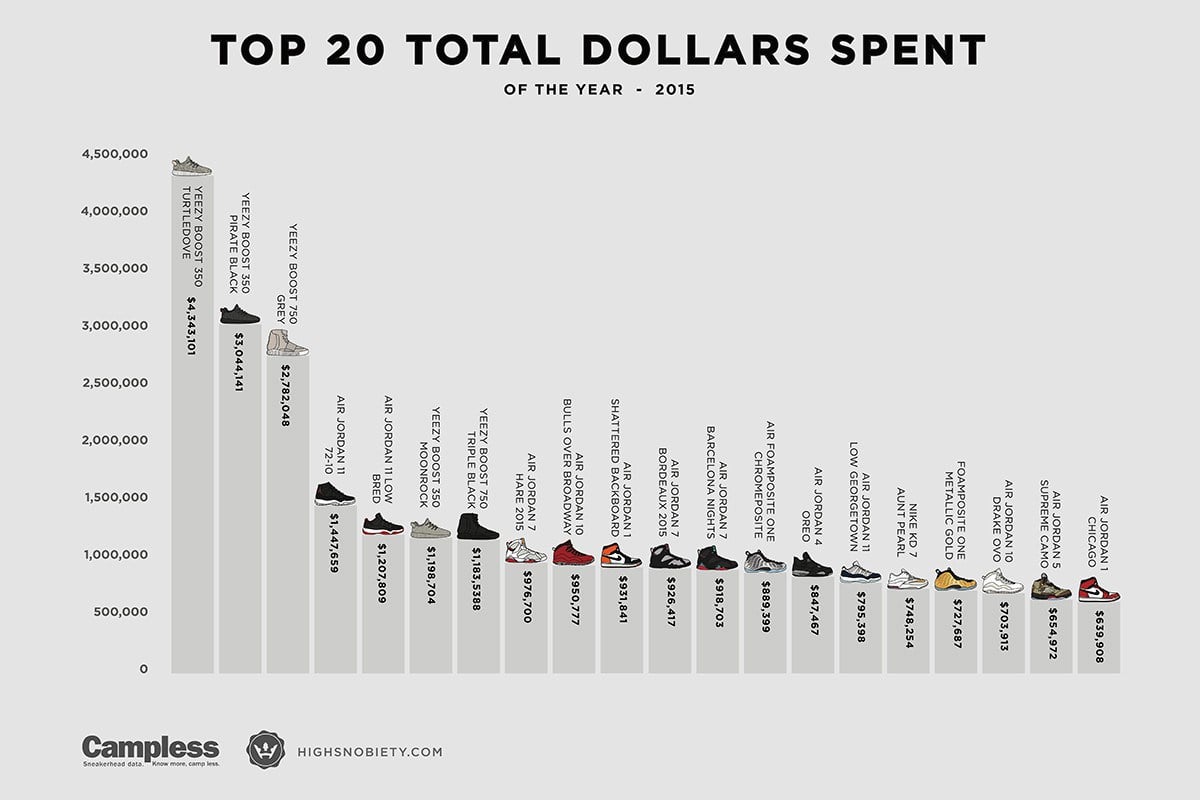 We also see Adidas winning the war for the hearts of the sneaker community on Instagram: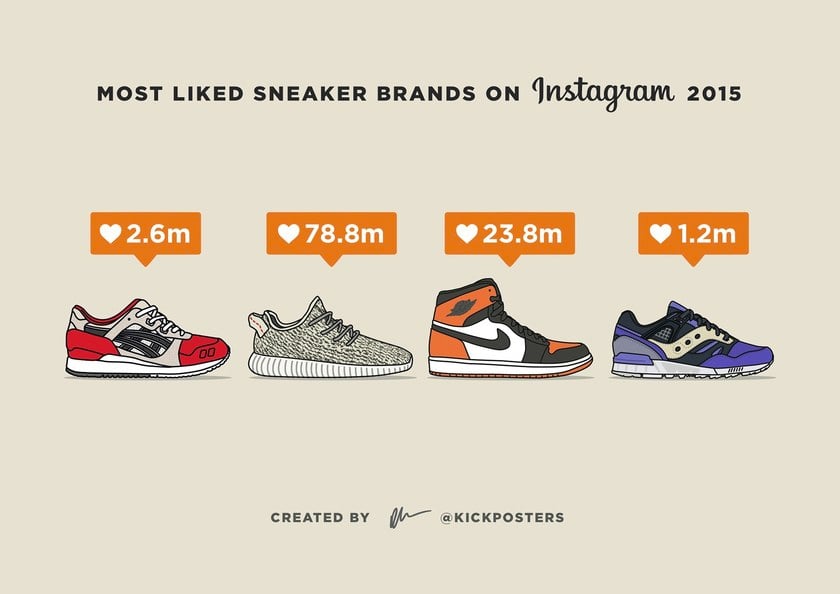 Twitter is the biggest social media platform for sneaker heads. While obsessively combing Tweetdeck on the off chance I'll catch a link to some ultra-limited release I often see conversations like this happening: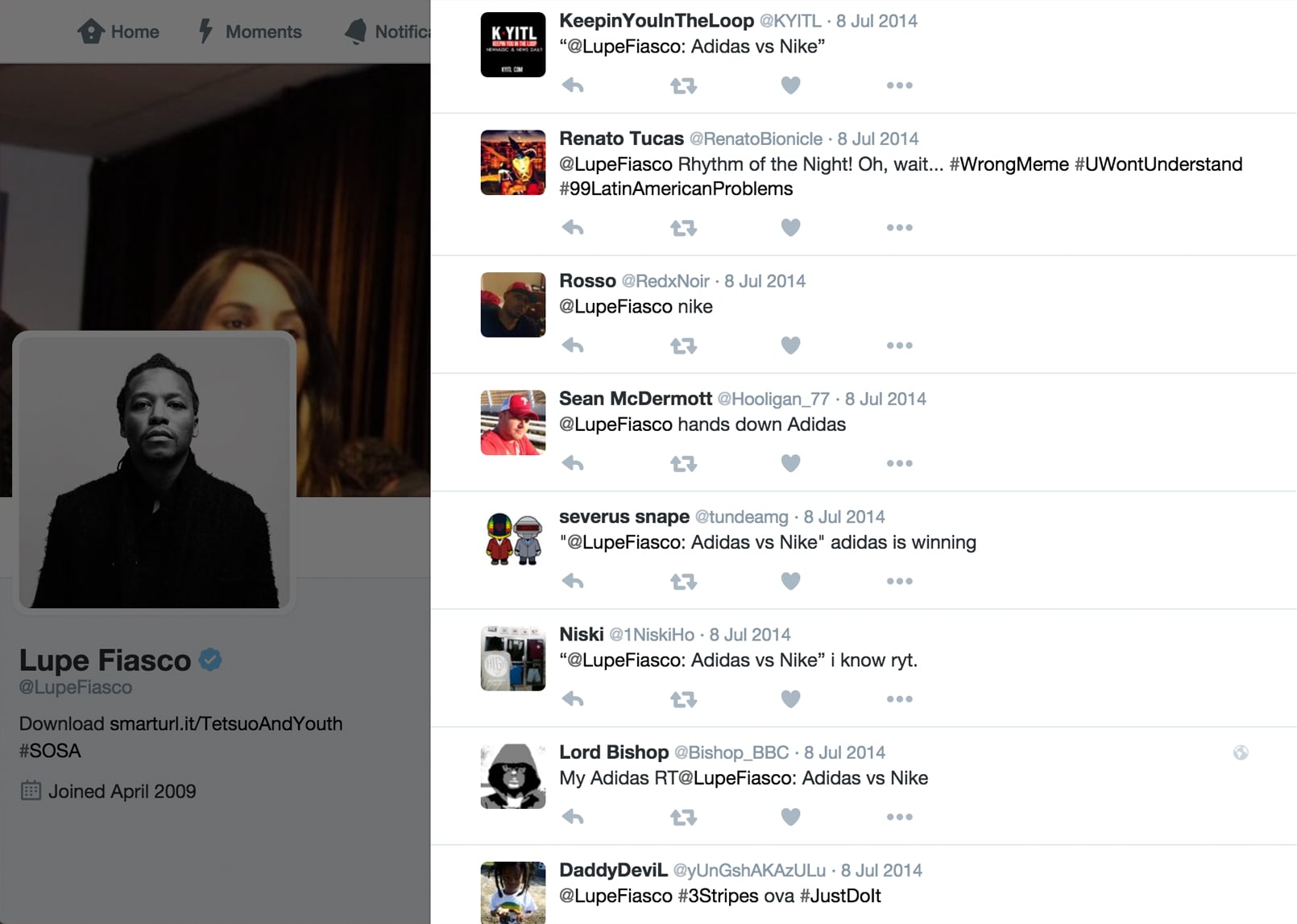 Yes, in these Twitter exchanges you will still see die-hard Nike fans showing love. However, the fact that these conversations are even happening is a huge coup for Adidas.
So how has Adidas managed to steal the hearts, minds and dollars of the sneaker community?
They've accomplished the nearly impossible: they've innovated across their entire product portfolio.
The engine for this innovation has been Y-3, the brain child of Yohji Yamamoto. Y-3 is not just redefining sportswear with its futuristic style, it is first and foremost about material innovation. Adidas has taken the technology that was born in the niche Y-3 collection and used it to further innovate across their Running and Originals lines to great impact. Adidas' Ultra Boost running shoe which borrows the Boost technology that was first introduced in Y-3 was named sneaker of the year by Complex magazine.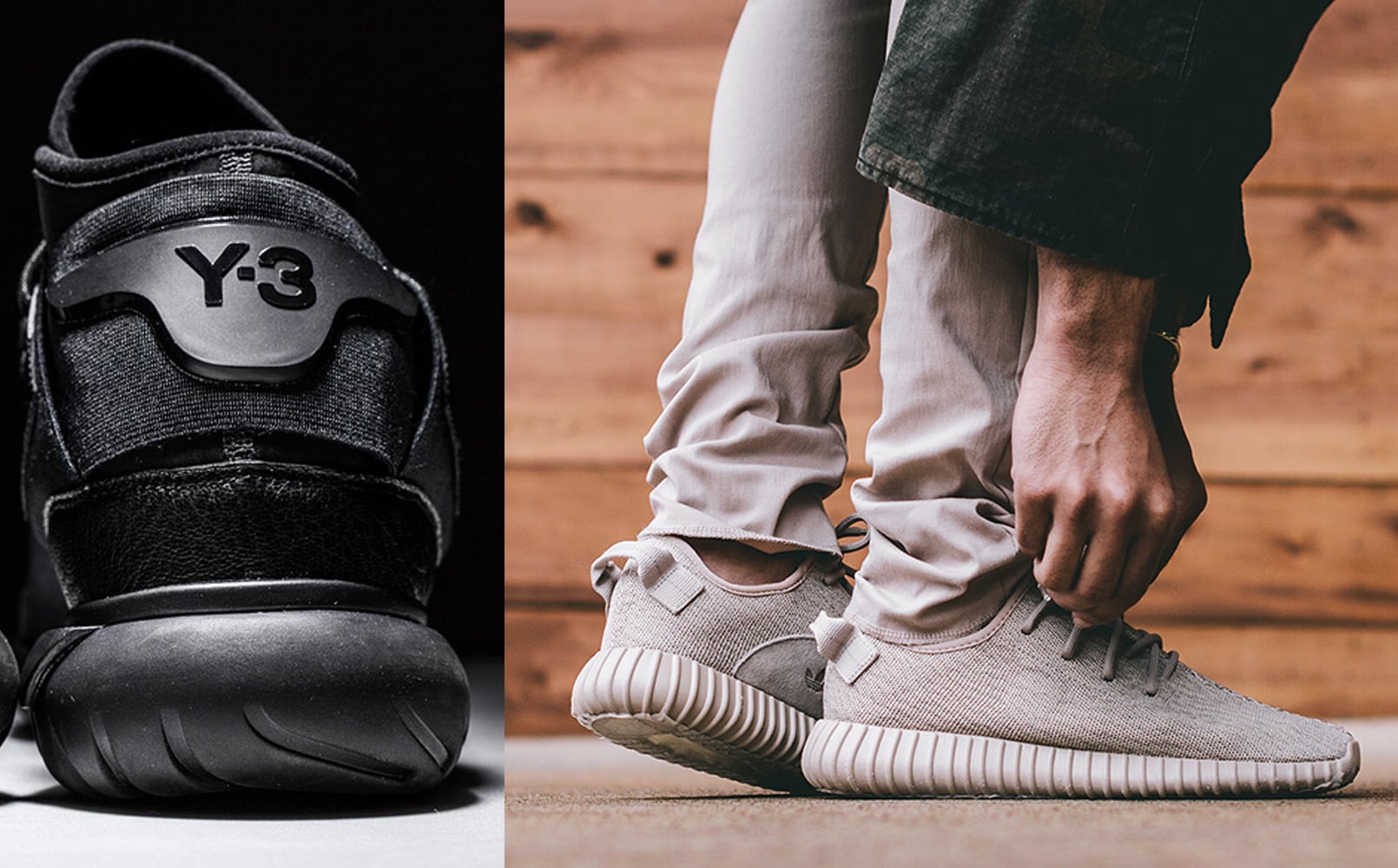 Even people outside of the sneaker community probably know that Adidas landed Kanye after he parted with Nike. Kanye is a one-man force of nature when it comes to streetwear and fashion, second only to Michael Jordan, whom he will likely one day eclipse. The impact of having Kanye on your side not only creating sneakers but diss tracks on your behalf is a game-changer. Kanye's Adidas creations borrow both the Boost and Tubular soles from Y-3.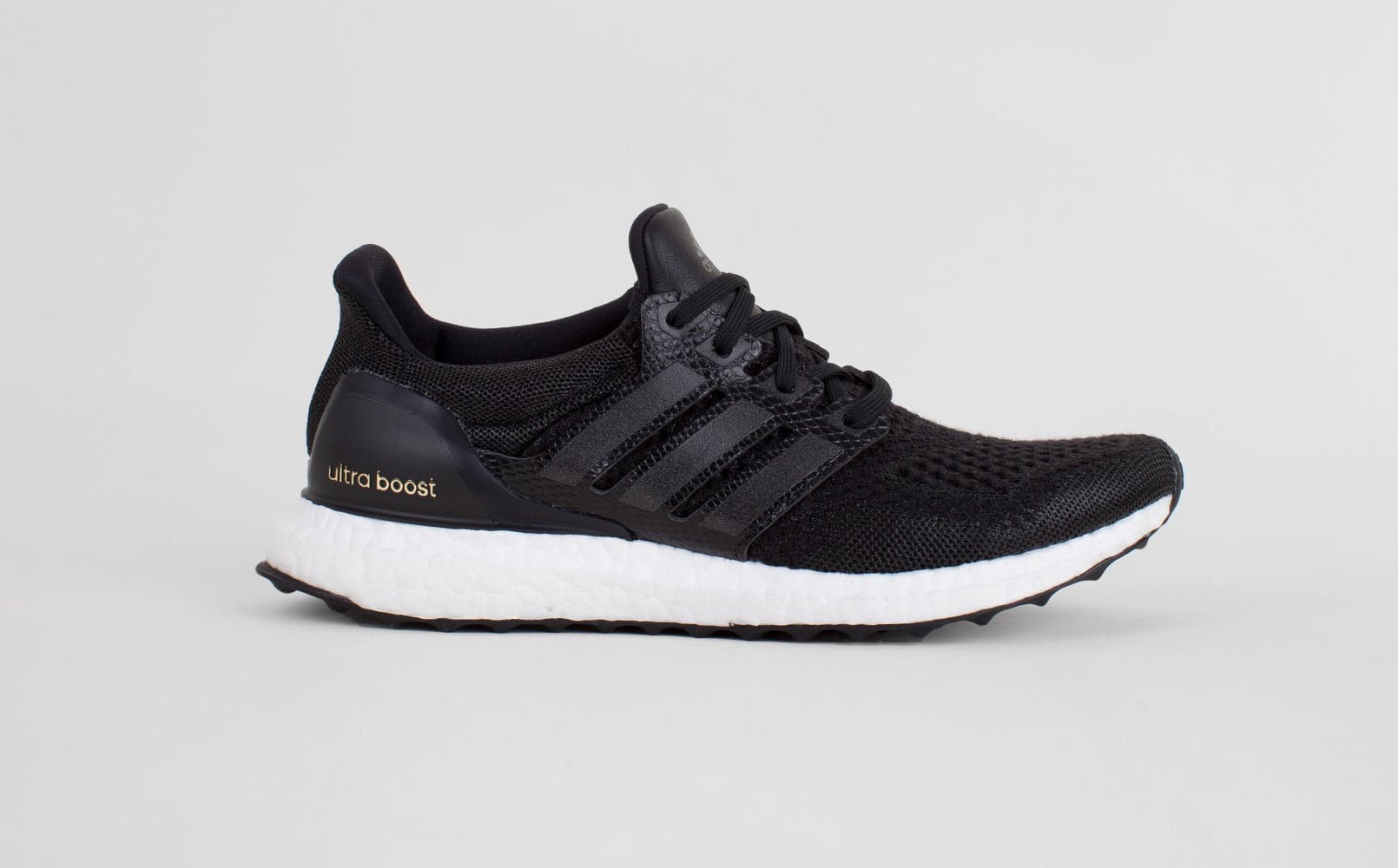 The Running line, powered by Boost technology, is pure fire, and the crown jewel of the line, the Ultra Boost, is a run away hit. For many people in the sneaker community, myself included, the Ultra Boost was the gateway drug to become re-addicted to Adidas. They've followed this up with the NMD runner and a slew of Tubular variations which have also rapidly become coveted lifestyle sneaker staples. Adidas also recently announced a 3-D printed running shoe through their Futurecraft project that will surely challenge Nike for the lightest, most comfortable running shoe on the market.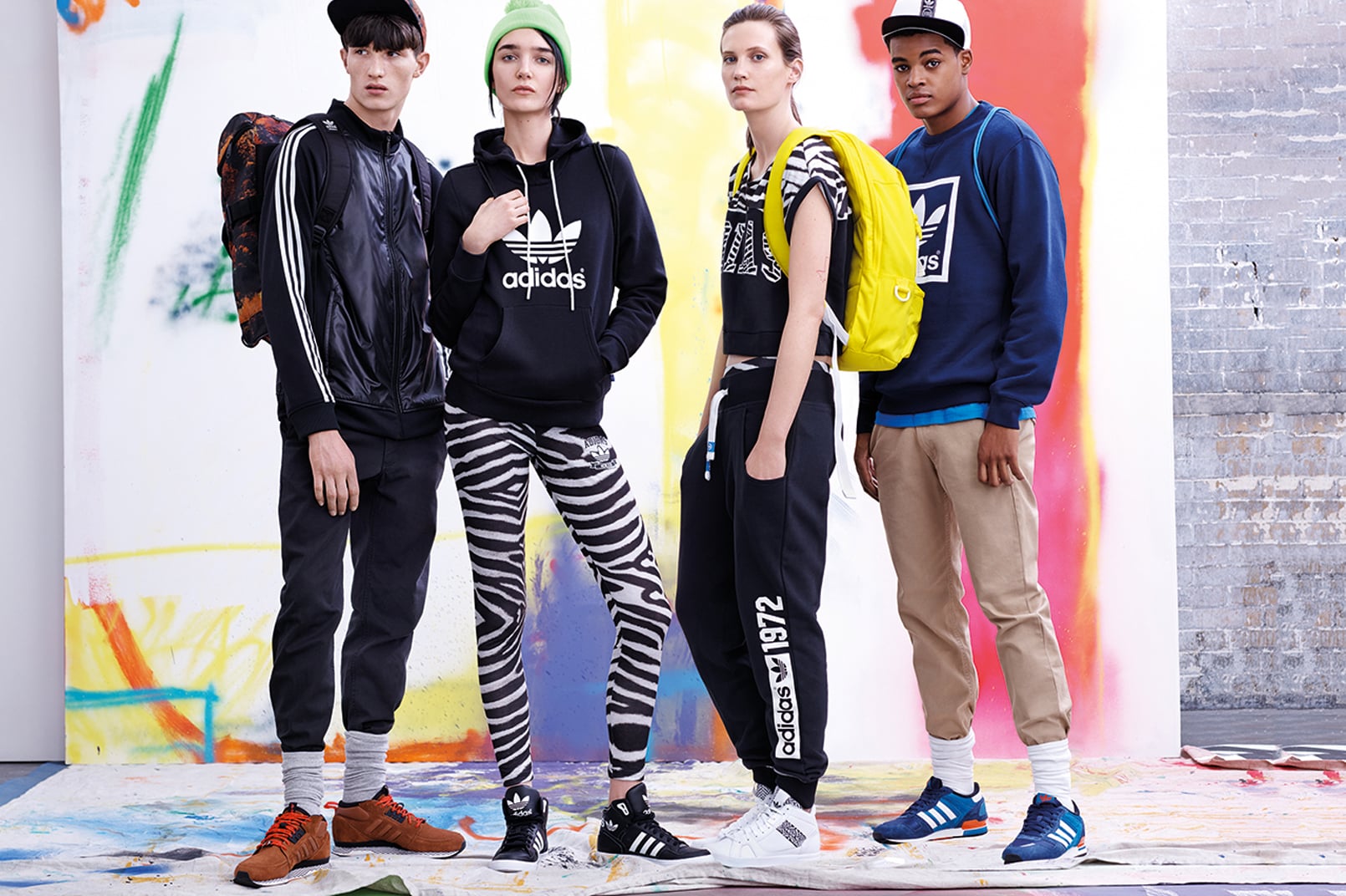 For Originals, Adidas innovation takes an entirely different form. Instead of milking whatever remaining equity their classic sneakers still possess, Adidas is doing something far more interesting. They have opened up the Originals line to cultural influencers across the board and given them free reign. Pharrell Williams and other cultural tastemakers like Jeremy Scott and Raf Simons have revitalized Originals to levels previously thought impossible.
The counterpoint to everything I've argued above about Adidas is Nike's outstanding business performance. Nike currently earns more in a single quarter than Adidas does in an entire year. However, it's not unusual for a brand's equity to erode years before we begin to see profits follow. At Zeus Jones we've worked with several large brands whose financial performance plummeted sharply after multi-year declines in brand equity.
Perhaps the sneaker market is just beginning to soften, but limited release Air Jordans that people used to literally shoot each other over and camp out overnight for are now sitting on shelves. Once hotly coveted models like Nike's Flyknit racer end up at Nike Outlet stores in large quantities.
A few days ago Nike announced that they had seen their January salesslide substantially. Both Adidas and Under Armour saw double-digit gains in comparison to this time last year.
If you were to create a heat map of current Nike and Adidas shoes the picture would look very different. While Nike has some hits with new models like the Roshe, Janoski and their Flyknit models, the majority of interest in Nike revolves around shoes that were first created in the 80's and 90's. While Adidas also cashes in on their retro models the most sought after models from the 3-stripes are relatively recent releases.
So what could Nike do to swivel sneaker head passion back in their direction?
First, Nike should place more bets and be bolder in their fashion partnerships in order to establish new lifestyle lines. Nike Lab and Fragment–two groups that create more premium versions of existing sneakers–are too close in. The Undercover X GYAKUSOU running line is sleek and cool, but still feels like altered colorways of existing models. Their Nike Lab partnership with sacai's founder Chitose Abe is too haute couture and feels disconnected from streetwear culture.
Second, I would stop treating retro Jordan lines like a museum and allow them to operate more like an open API for independent designers and influencers.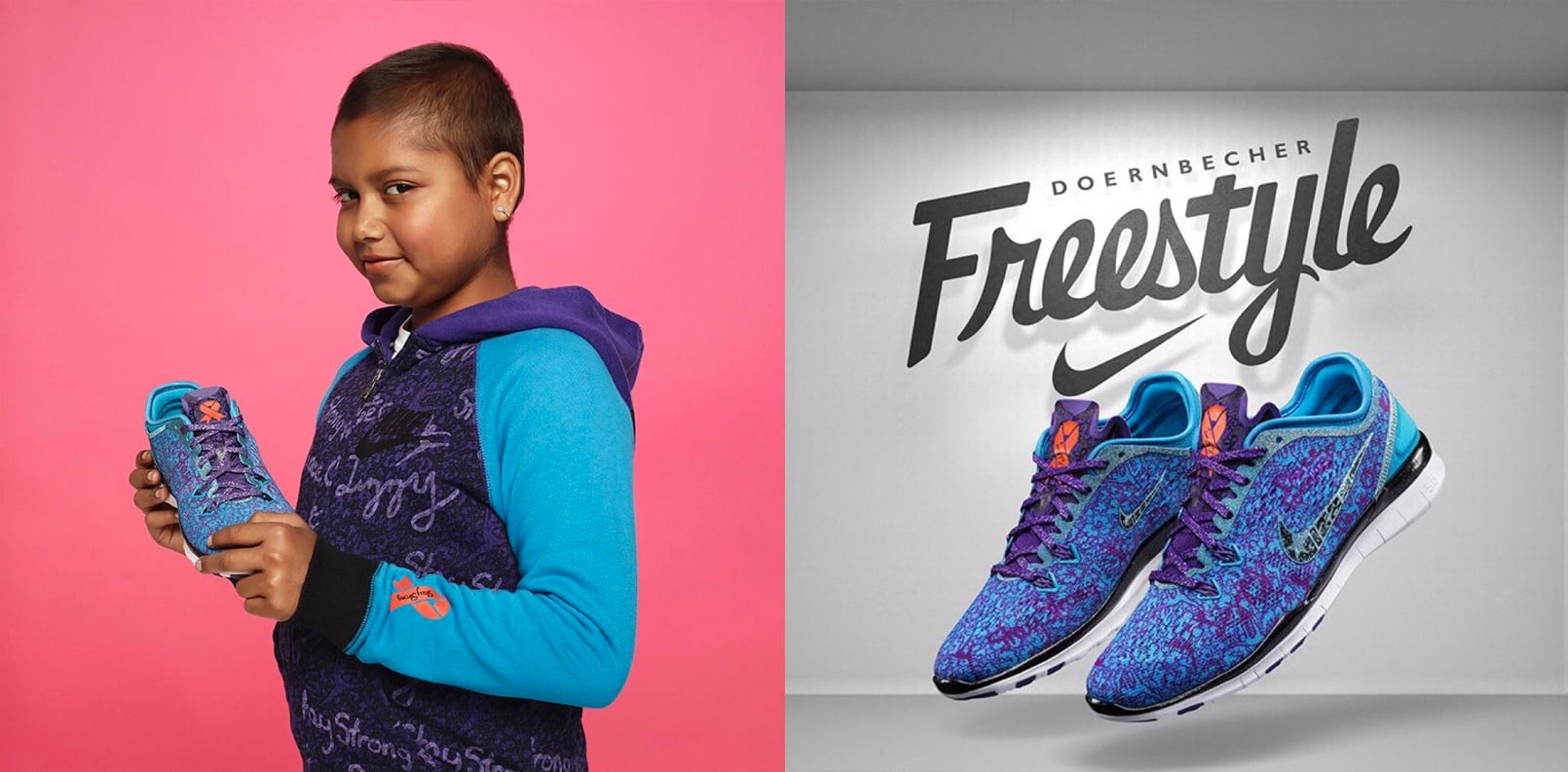 Where the Jordan brand is concerned, the boldest design moves Nike currently allows are in their Doernbecher Freestyle. In this line Nike designers work with kids from Doernbecher Children's Hospital to create their dreams versions of old and new Nike models. These super limited models are always highly coveted because they are usually the most inventive and playful. Nike needs to take the cuffs off the Jordan brand and allow all their partners similar design freedom.
Third, I would let the in house designers take more risks. The new models that originate from inside Nike feel too much like slight evolutions. Stop eroding credibility by tearing apart all the design elements of the Yeezys and dropping them on other shoes and boldly push forward with entirely new models that showcase an original Nike design POV. I love Tinker Hatfield as much as the next sneaker head but it's time for the next generation to shine. If Nike had done this before perhaps they could have prevented the loss of three of their top young designers to Adidas.
Ironically, what this all adds up to is Nike letting go of the tightly controlled vision of the brand that once propelled them to the top of the industry.
I have no idea what Nike has up their sleeve. I hope they have some mind-boggling innovations that make the above suggestions seem tame. I want to see them come roaring back in a big way for both my sake and the sake of the larger sneaker community.
At the end of the day, it's tough to be the market leader. Everyone is looking to knock you off the top of the mountain. Today, culture moves faster than ever. To stay on top you have to hustle twice as hard and be willing to take more risks than the competition, which is daunting when you have everything to lose.